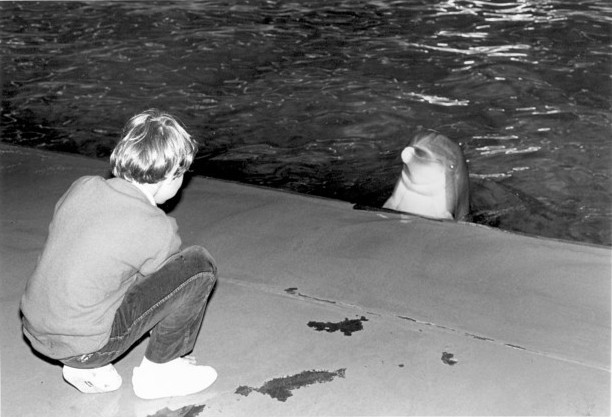 (c) MvdH, 1987
This page contains pictures taken by a variety of persons who accompanied me on trips around the world to look for dolphins and whales

They have been placed in chronological order

I have listed each photographer's credit and/or websitelink below the picture

Marije van der Hoeven

gets a special mention,

she took all the beautiful black and white photos of me and the dolphins in human care.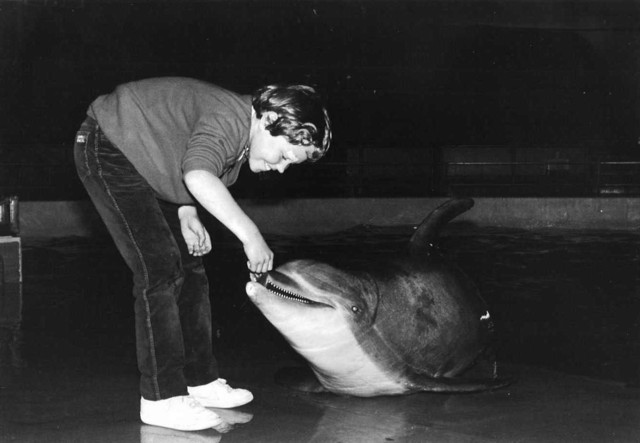 (c) MvdH, 1987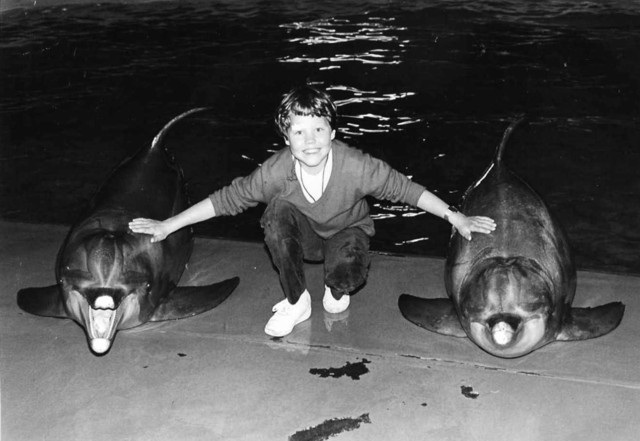 (c) MvdH, 1987
With Fungi in 1989, 1990 and 1991 (Dingle Bay, Ireland)
photos: (c) Fungi Productions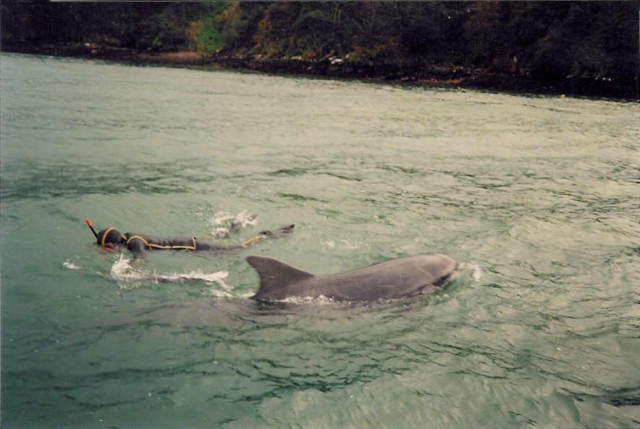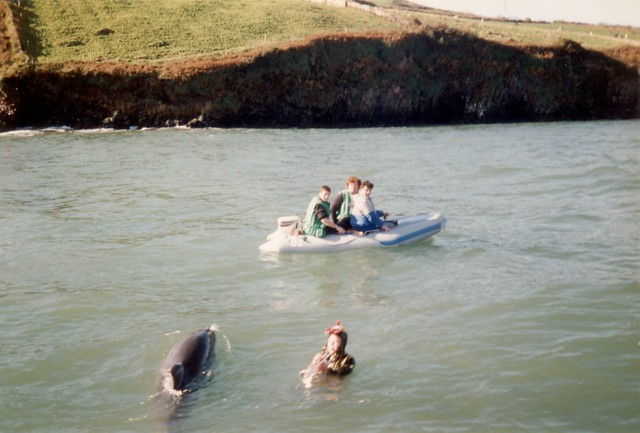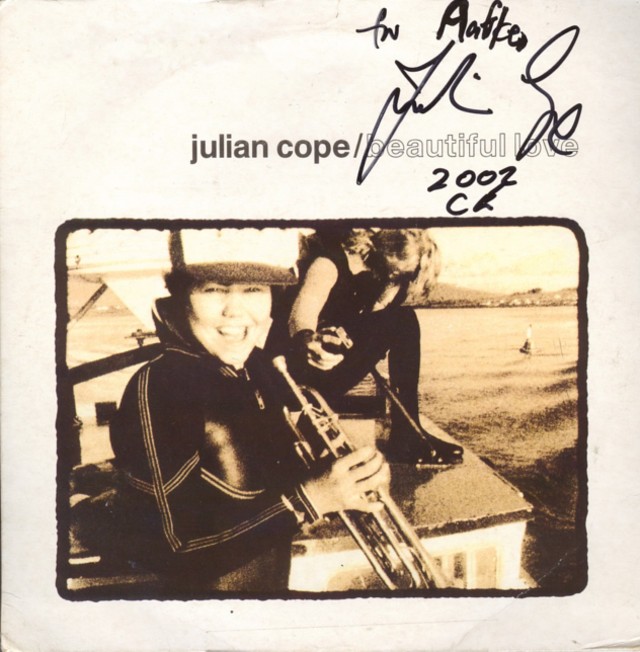 photo (c) Andy Eastwood.
Still from the clip 'Beautiful Love', see MTV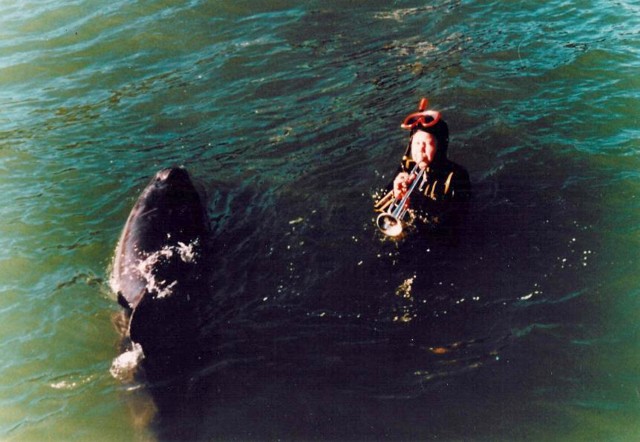 (c) Sean Mannion 1989, see also the booklet
'Fungie, Ireland's Friendly Dolphin'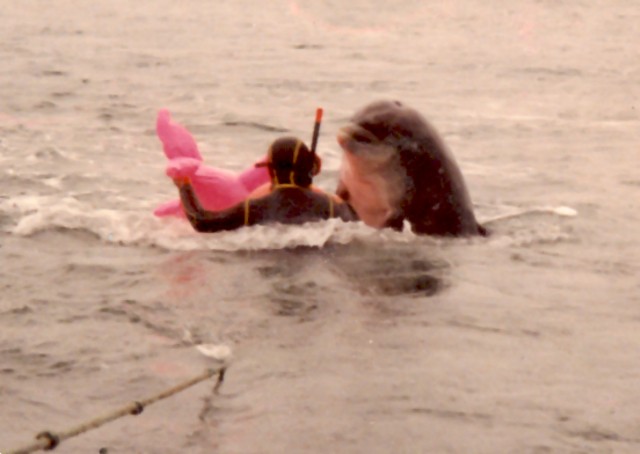 (c) Fungi Productions 1989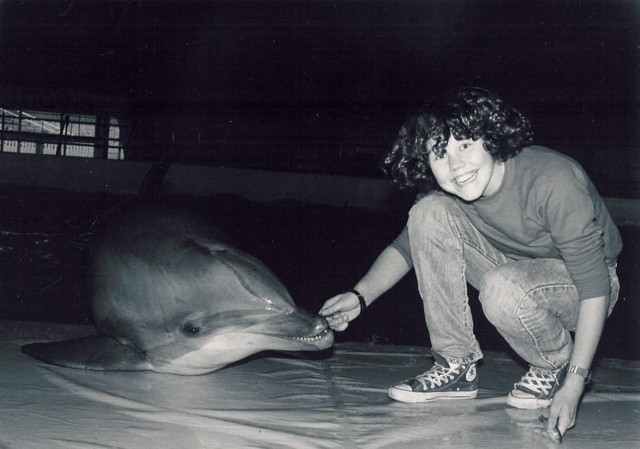 (c) MvdH, 1993
Dolphin Reef Eilat, Israel, 1993
(c) Fungi Productions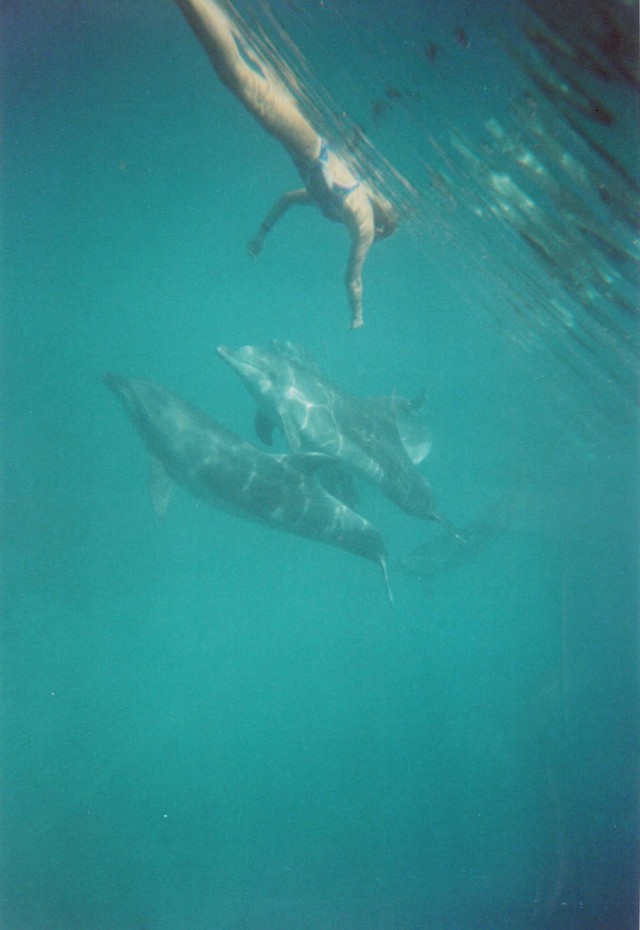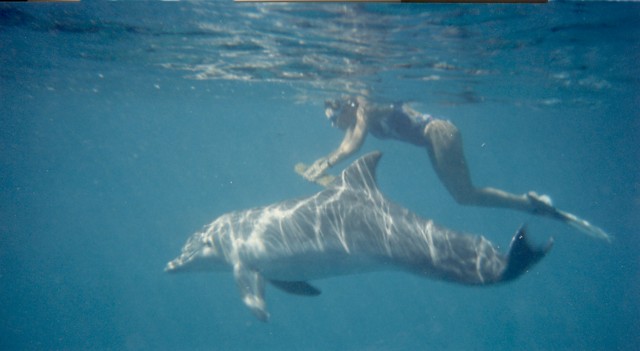 With dolphins in human care
(c) MvdH, 1994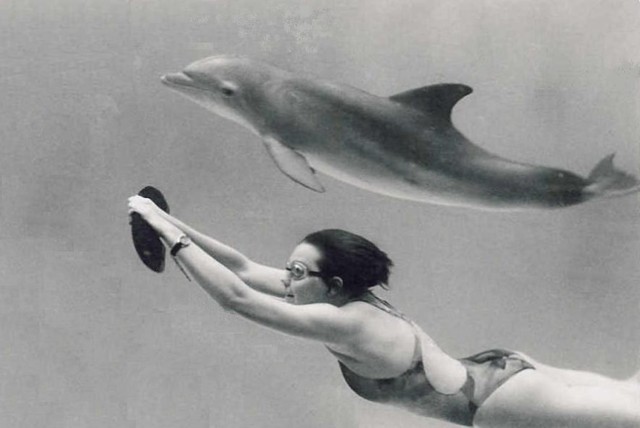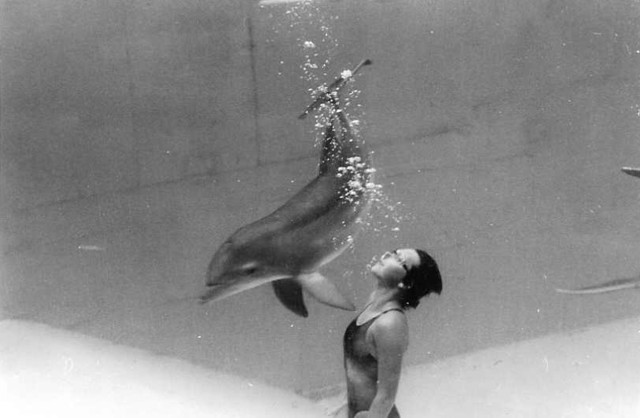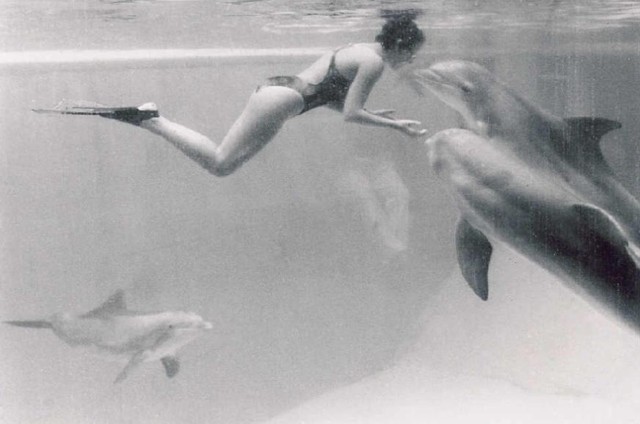 In 1995, with shortfinned pilot whales
off Tenerife (Canary Isles, Spain),
(c) Dario & Marian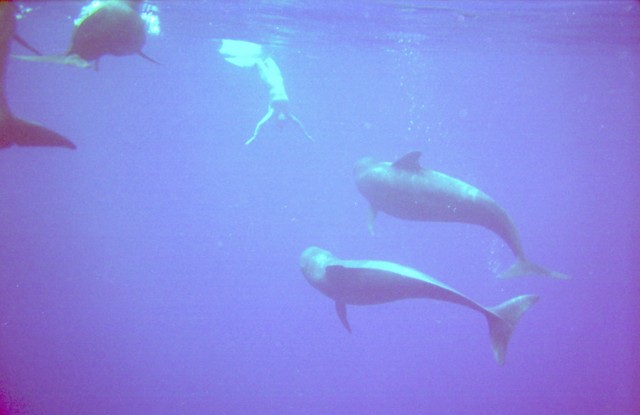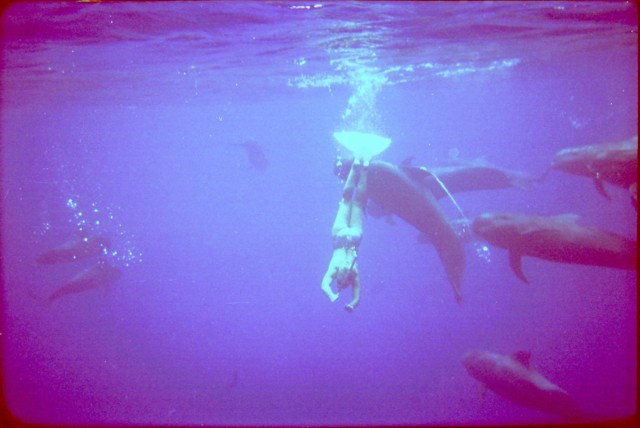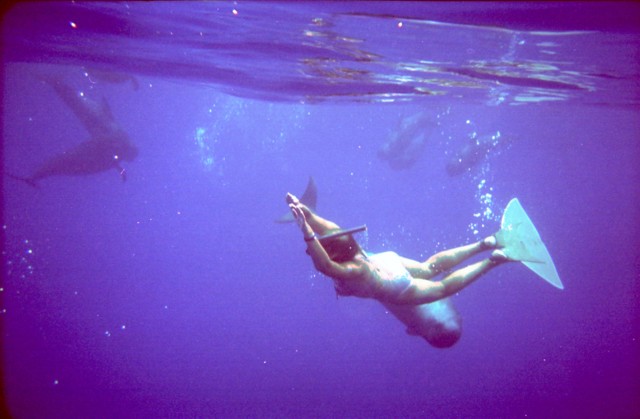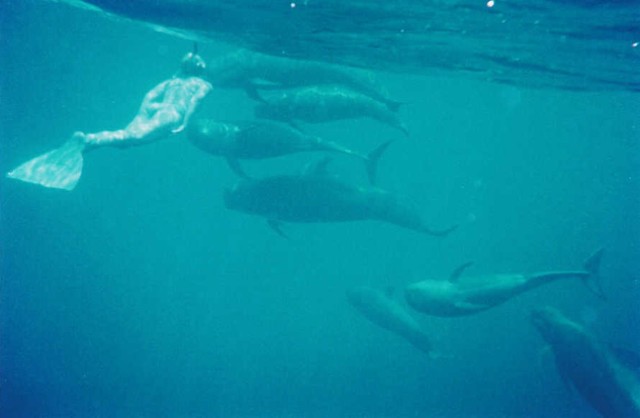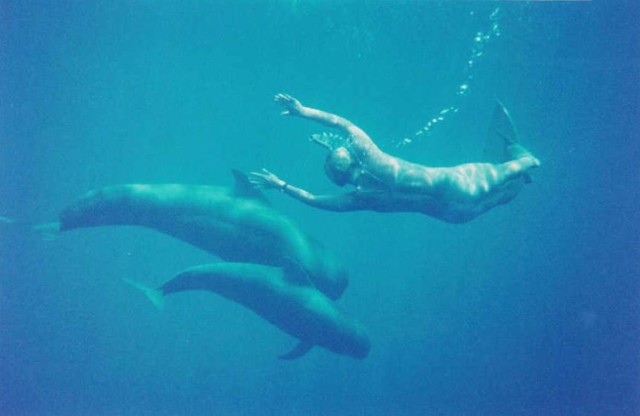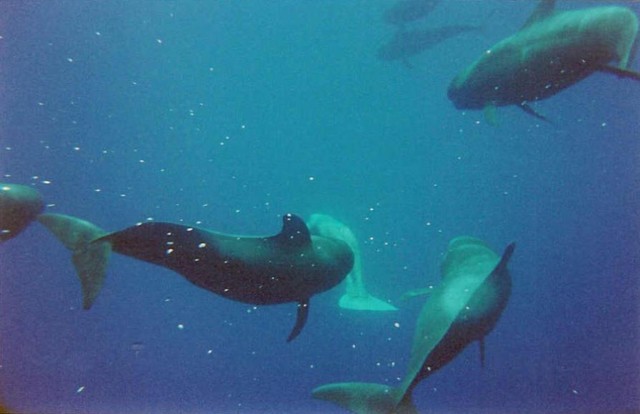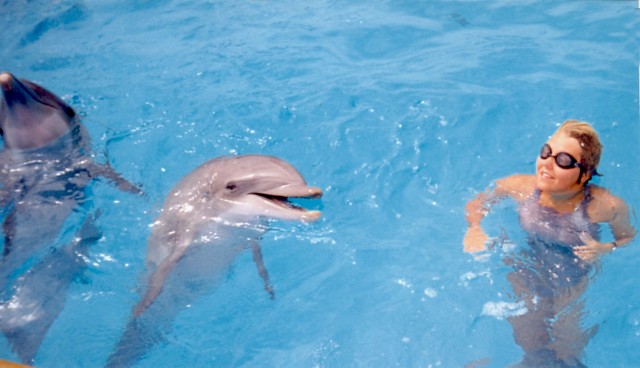 Waiting eagerly for a fish from the trainer!
The two pictures below were
made by professional photographer
Martijn de Jonge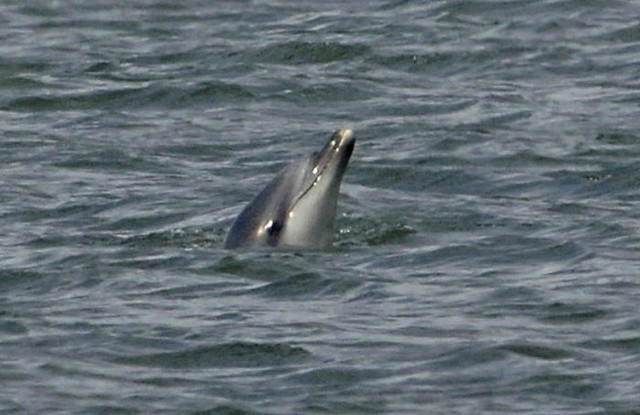 'Toto', ambassador dolphin in Tholen, NL, 2007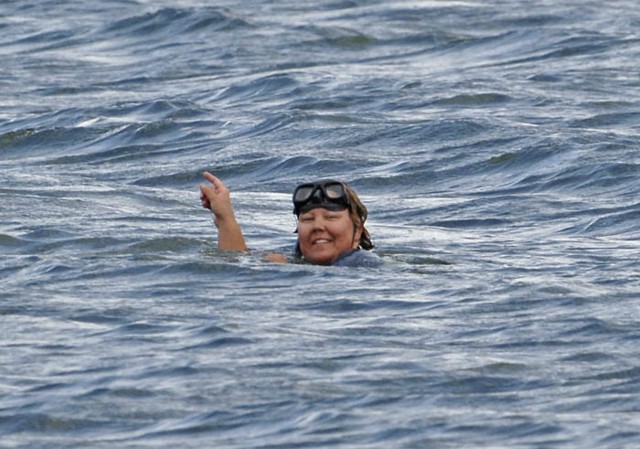 there she is!